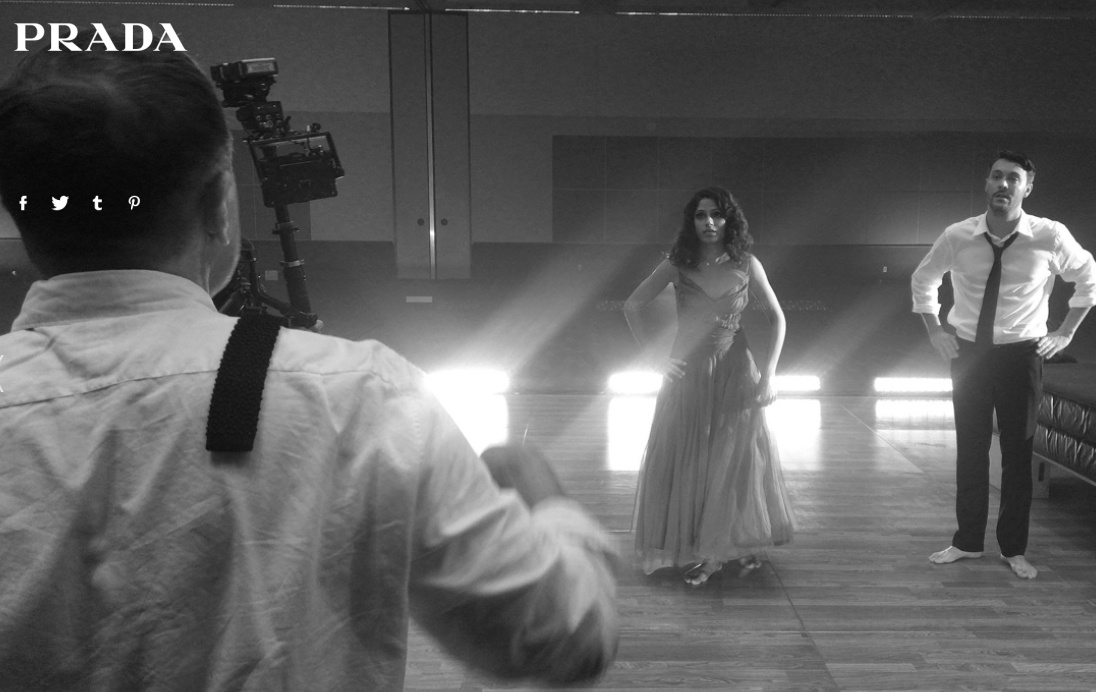 Italian luxury fashion house Prada recently released a short film titled Past Forward The 18-minute film is most definitely big-budget Hollywood, a collaboration between Miuccia Prada and writer/director David O. Russell, acclaimed for his films such as American Hustle, The Fighter, and Silver Linings Playbook. It is content marketing for when you have millions in the budget. Watch the film here.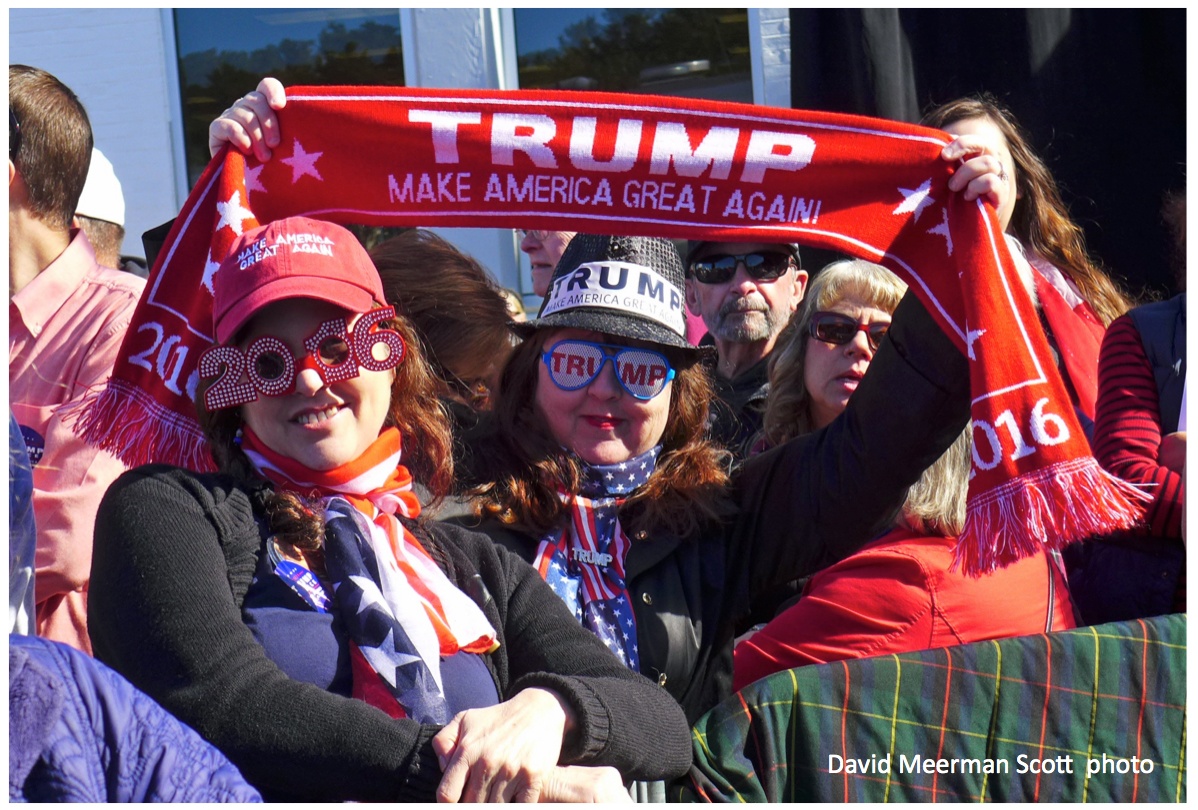 Regular readers of my blog know that I have been writing and speaking about the marketing aspects of the US Presidential election for 18 months now. My analysis culminated less than 12 hours after Trump was declared the winner when I delivered a talk on November 9 at the HubSpot INBOUND conference titled Trump, Bush, Clinton, & Sanders: How Inbound Marketing and Inbound Sales Decided the 2016 U.S. Presidential Election. Video of that talk is now available.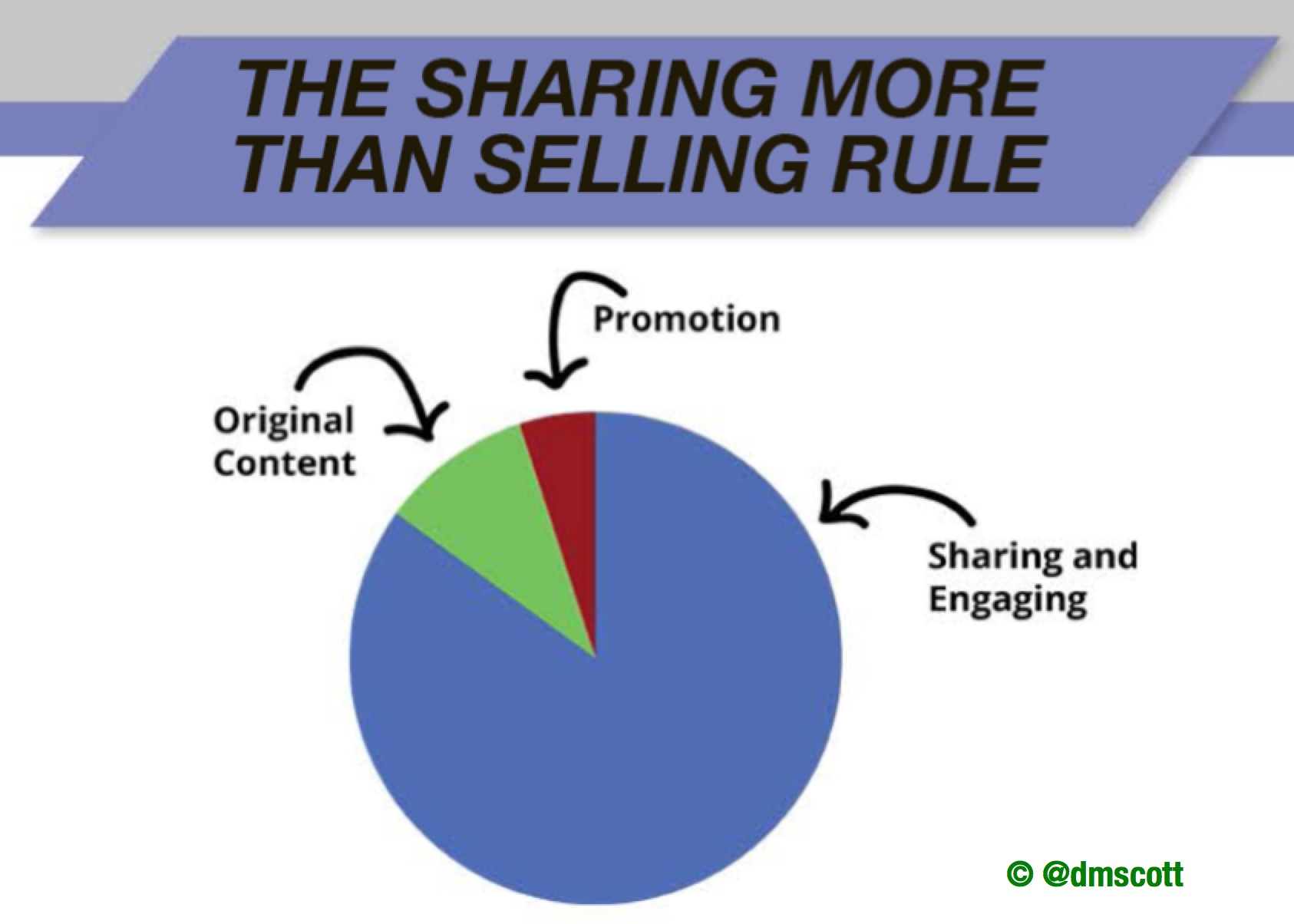 I see a convergence of sales and marketing via content to reach buyers. In my research of successful companies, marketing is using content to reach many people at once (targeted to buyer personas) while great salespeople use the very same content to reach one buyer at a time.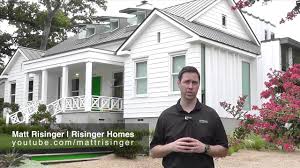 I recently connected with Matt Risinger, a builder in Austin, TX specializing in applying building science to architect designed fine custom homes, to learn about how he uses YouTube to market his business.
Remarkably, Matt has nearly ten million views on his fantastic YouTube channel, serving to introduce potential customers and partners to his excellent work.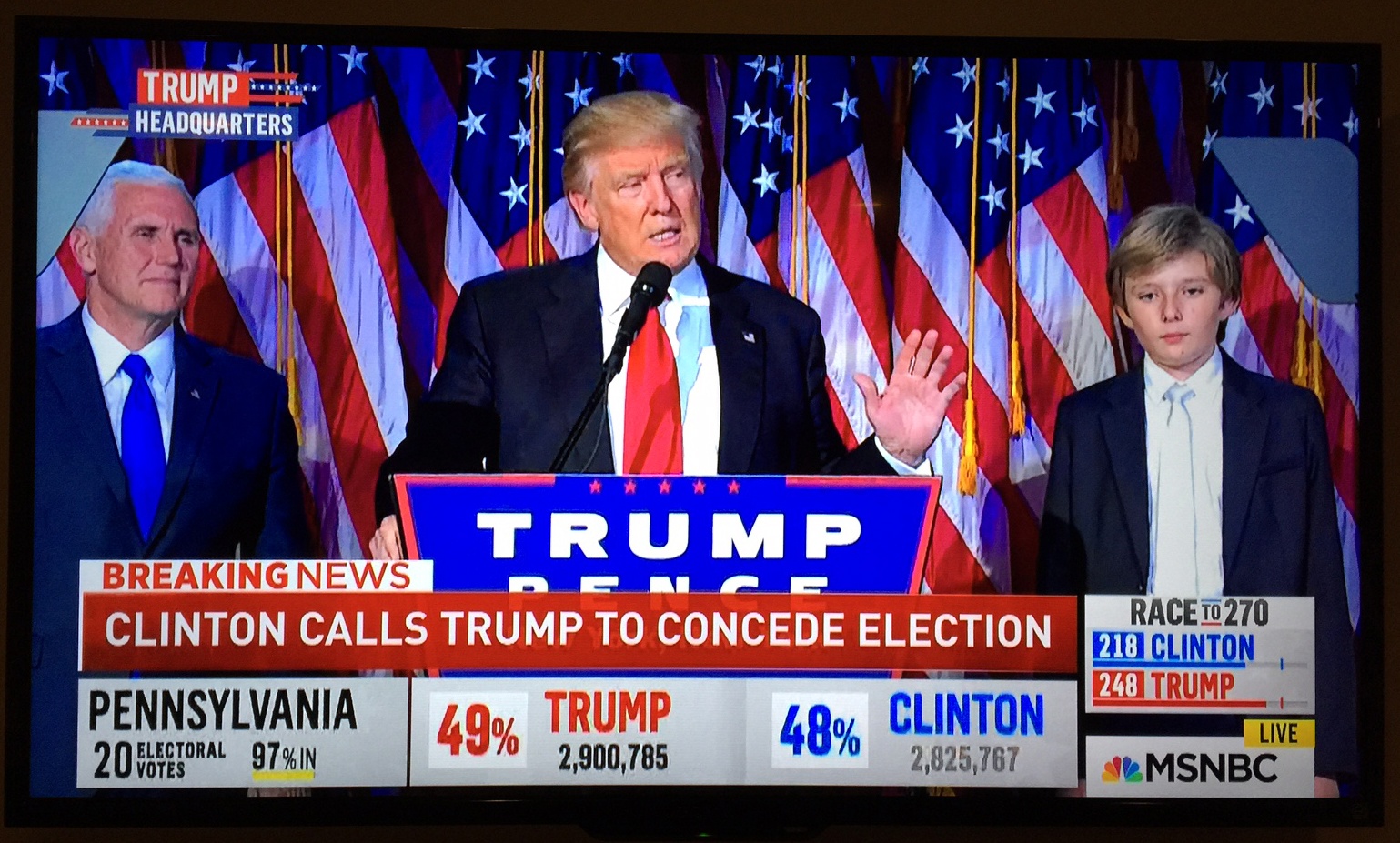 Donald Trump is a marketing genius.
Election day is upon us. Finally. It's been, like, forever. Most Americans - indeed most of the world - has had more than enough of the back and forth of this contentious campaign season. While many are fed up, I've enjoyed it immensely. I'm fired up.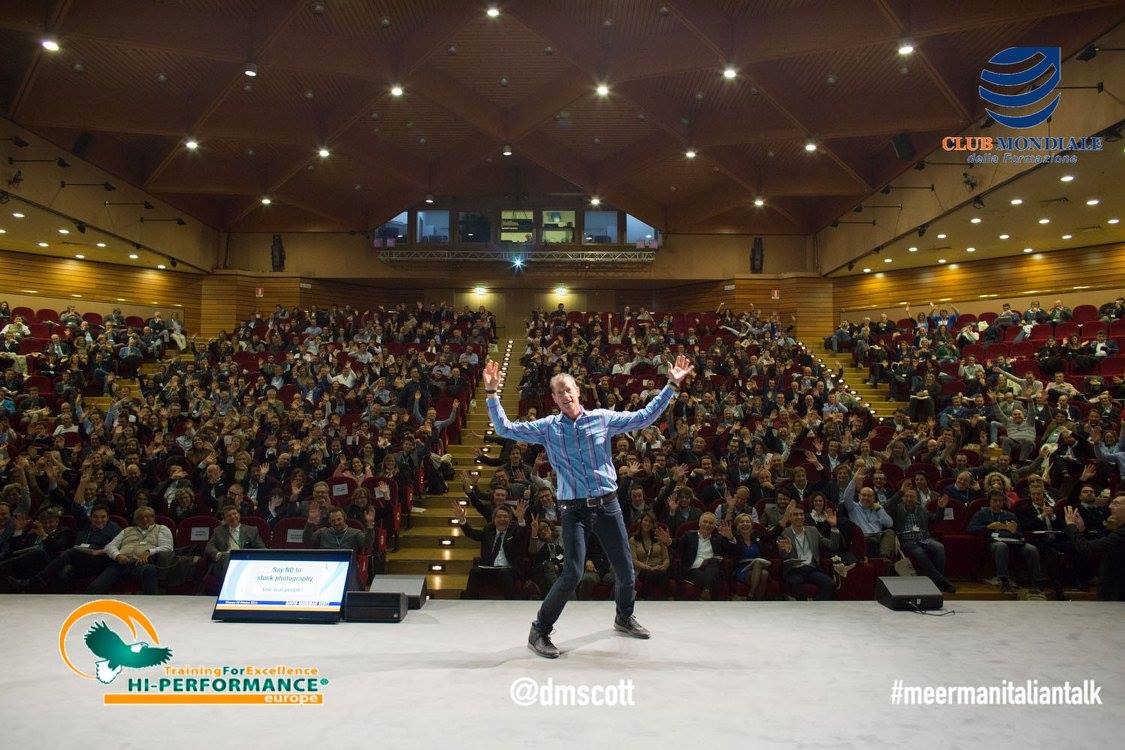 As 2016 winds down, sales and marketing teams around the world start to plan for their 2017 calendar year. It's going to be an exciting year because buyers are firmly in charge of how they do business with your company and once you understand the ramifications for this fundamental shift, you can reach them with a sales strategy that will drive success. Be fearless in 2017 and align your sales effort to influence them throughout the process.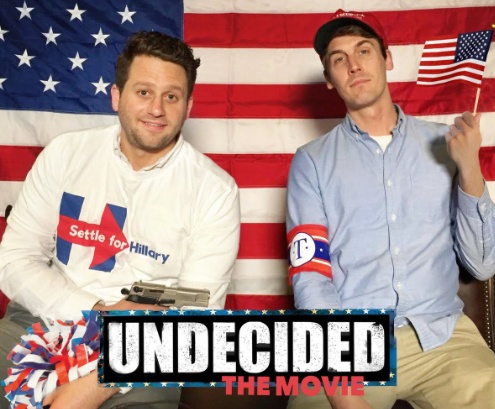 We're down to about two weeks before Election Day. Regular readers of this blog know that I'm a US Presidential election geek and have followed the marketing aspects of the campaigns closely for more than 18 months, starting before most candidates announced. I went to a bunch of campaign events in New Hampshire and wrote about many of them.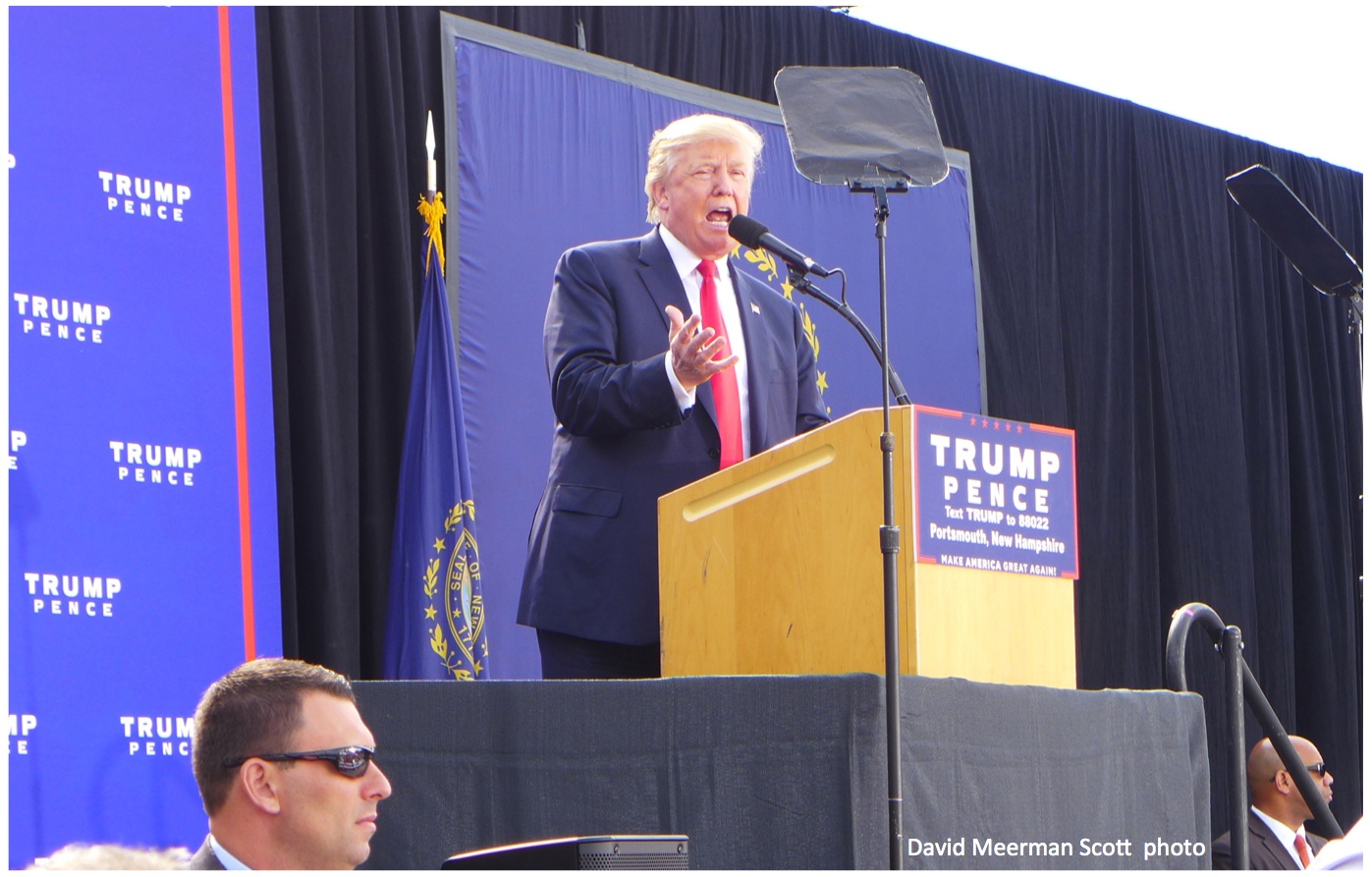 On Saturday, I attended a Donald Trump rally in Portsmouth, NH as part of my ongoing study and analysis of the marketing aspects of the U.S. Presidential election. It was my second Trump rally (the first was prior to the New Hampshire primary). During this election cycle I also attended rallies with Hillary Clinton, Bernie Sanders, John Kasich, and Marco Rubio. For a marketing geek there's no better ongoing case study.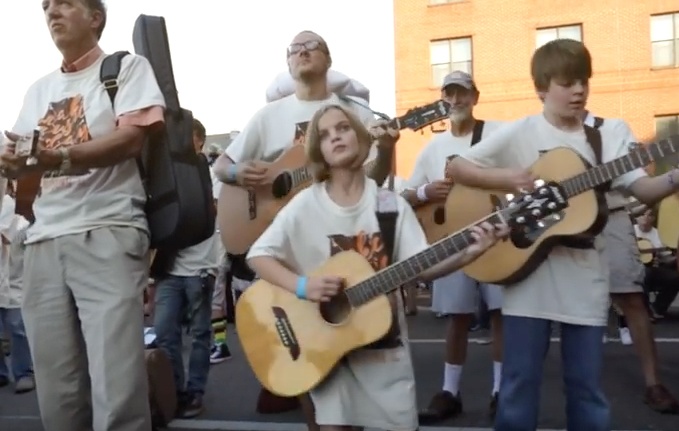 I frequently speak with people who run local businesses such as real-estate agencies, law firms, bike shops, and the like. These entrepreneurs are frequently interested in the ideas of real-time marketing, social networking, and content creation to grow their businesses but are struggling to find a way to create something of interest to their local market.